Introduction:
It's not uncommon to see surveillance cameras in offices and public areas, and neither is the day-by-day increase in the use of home security cameras. Whether you wish to keep an eye on your dog in case he strays away, or you're just worried about intruders breaking in, home security cameras are the perfect solution. And better yet, you can easily control them through your smartphones.
Top 7 Best security cameras
Now we've sorted through the best of the best and come up with a list of security cameras that ought to grab your attention. For your ease we've sorted them into subcategories as follows:
Best Security Camera
We've already listed the Arlo Pro 2 as one of the must-have devices for smart homes this year under the security camera category. It's not surprising considering the features the Arlo Pro 2 has to offer, rechargeable battery, weather resistance, night-vision, two-way audio, motion detectors, seven-day free cloud storage (normally you would be charged extra for this), not to mention how easy it is to set up.   You can get the basic two-camera kit for $399.
Chris Monroe/CNET
Best Indoor Security Camera
For your indoor security camera, you have to consider the Wyze Cam Pan which you can get for $30, great price if you're looking for something under budget. With 1080p HD live streaming, motion detectors, two-way audio, built-in microSD card, and free 14-day cloud storage, you can't get a better deal than this. You can also get it from Amazon for $37.98.
Chris Monroe/CNET
Best Doorbell Camera
The Nest Hello Doorbell Camera is available for $229. It features HD video quality, motion alerts, person alerts and sound alerts, night vision and 160° field of view. You can also subscribe to the Nest Cloud Subscription Services (starting $5/month) and get saved video recordings along with facial recognition tools. Facial recognition will alert you when someone you've listed in your database is present.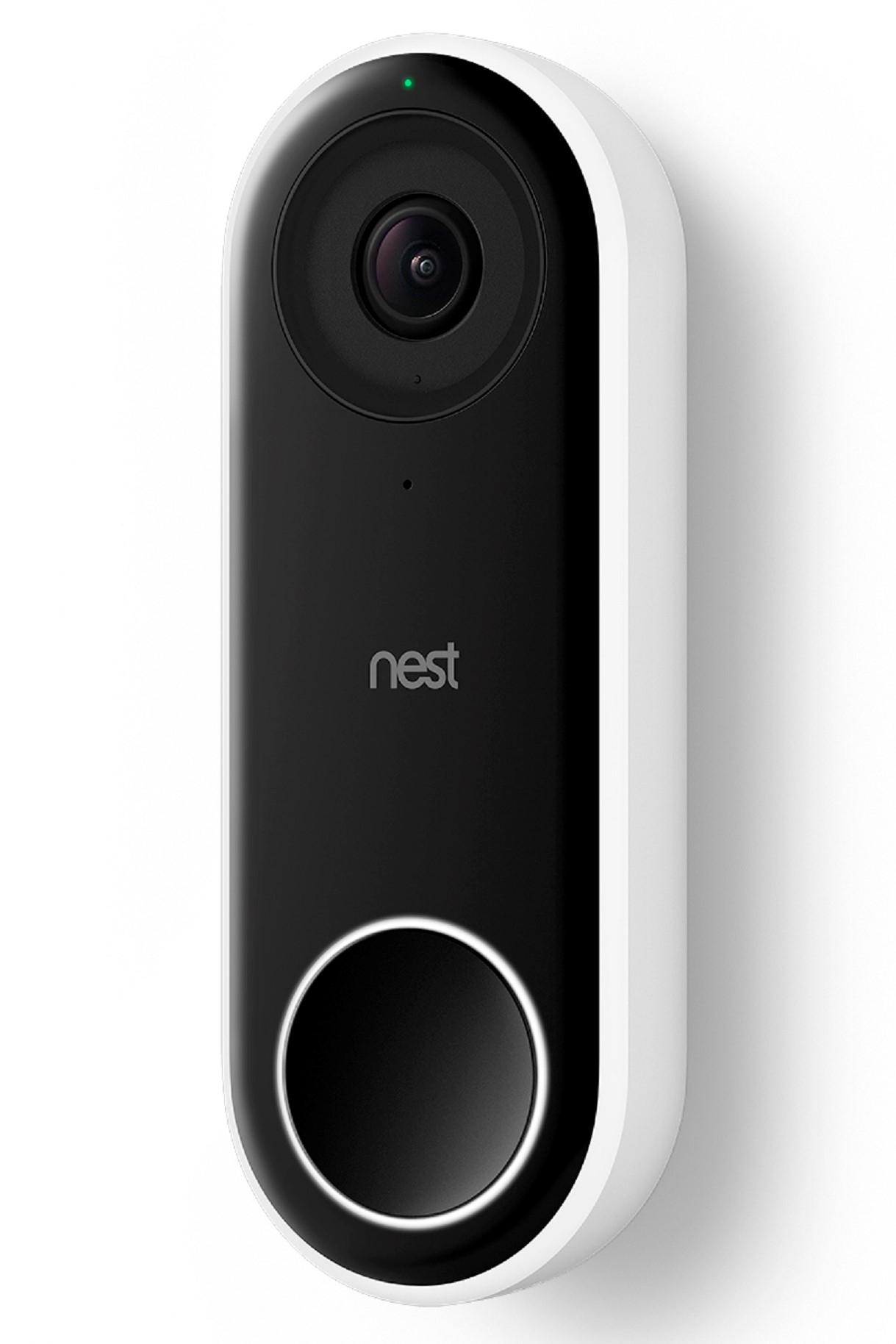 Best Doorbell Compatible with Alexa
Ring's Peephole Cam comes at the price of $199 and we've got to name it the best. Now it has the regular everyday features you'd see in a nice doorbell camera, HD quality live video streaming, motion detectors and alerts, and you can even pay $3/month to get access to saved video clips.  This one is compatible with Alexa, and so you can easily use your Echo display as a two-way audio path and talk to anyone showing up at your doorstep. Ring has also considered adding facial recognition to its cameras in the future, something we're definitely looking forward to.
Chris Monroe/CNET
Best Camera Compatible with Google Assistant
For $299 you can get the Nest Cam IQ Indoor Camera. It features HD live streaming, motion and person alerts, you can also subscribe to the Nest Aware Services starting at $5/month to get advanced features such as facial recognition. This way you can get alerts when someone you've listed in your database of friends is at the door. This model also comes with a built-in Google Assistant speaker.
Best Security Camera for Outdoors
It shouldn't come as a surprise when we say our choice for the best security camera for outdoors is also the Arlo Pro 2. Its weather-resistant design makes it a great option for outdoor use. Not to mention its magnetic mount which makes it incredibly easy to place the camera where required and to move it around.
Best Camera Compatible with Siri
The Indoor-Outdoor Logitech Circle 2 is our pick as the best security camera compatible with Siri. You can get it for $180. It features 1080p HD video quality. Night vision, rechargeable battery, two-way audio, motion detector and can be connected to your Wi-Fi. It works with Siri and is also compatible with Alexa and Google Assistant.
Conclusion: 
We hope this guide helps you. There are plenty of options out there even if these cameras don't fit your type. Once you decide what camera you'll be getting you have to choose a proper location for installation. Make sure your location has a good Wi-Fi connection so your feed isn't laggy or pixelated. Other than that, you can also request a professional to help you install your security cameras.
---
Article Images Source: CNET